With only a few precious weeks of August left, job seekers who had put their searches on hold for the summer should start spending less time by the pool and more time on getting ready for fall, the most important season for job hunting.
Hiring activity in the fall
All businesses hire differently. That's part of the challenge of finding work. But come Labor Day, many offices experience the same three things, all of which influence hiring conditions:
No more vacation days
Office scheduling is notoriously difficult in the summer. As August winds down, fewer people have time off left to take. Moreover, workers today are less inclined to use their allotted vacation time at all, according to Glassdoor. Either way, fall will bring together all hiring stakeholders to discuss how best to fill open roles.
First-half financials are in
Hiring requires moolah, but how much depends on how well hiring businesses did in the first half of the year. By mid-August, decision-makers will have the necessary financial reports and the impetus to find the right candidates.
Influx of new talent
While some ambitious graduates may have started their job searches mere days after receiving their diplomas, most took the summer off or rounded out their resumes with internships. Once September rolls around, however, they will all flood the job market. Organizations know this and will prepare accordingly to hire for entry-level, mid-management and executive positions, especially in health care, education and the nonprofit sector.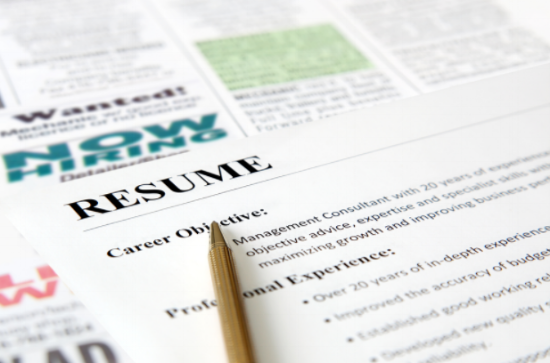 How can candidates prepare for the fall?
Reignited job seekers should perform a few small tasks as the summer hiring slump gives way to a third-quarter hiring extravaganza:
Mark your calendar: Summer procrastination is expected, even encouraged, but it can't last forever. Set a concrete date when you will officially restart your search full-time.

Retire your summer attire: After a season of breezy button-downs and sundresses, it's time to unpack last year's fall fashion or shop for new interview-appropriate clothing. By sending your suits and skirts to the cleaners today, you'll save yourself time tomorrow. Besides, it's always good to have something snazzy on hand. You never know when the perfect job will call.

Reach out to your references: Tightening your resume, scrubbing your social media accounts and updating your professional website? Those are givens when beginning a job search anew. What may not be is checking in with your references. Shoot them an email or call them to let them know they may hear from a hiring manager or three in the coming weeks. They may even have suggestions on where to look.

Ease into excellence: Job searches after the summer are like exercising when you've haven't been to the gym in a while. Perusing job boards, writing personalized cover letters and attending interviews will sap your energy. To get back in the swing of things as painlessly as possible, attend local events, enroll in a one- or two-week course or volunteer. These are perfect places to practice your networking and learn new skills. Plus, it'll give you something to talk about with hiring managers.
EBC Associates is here to help you align your career goals with today's job market. Contact us today to learn more about the services we offer fall job seekers, including resume evaluation and interviewing tips.